Conditional Loans, Uncontrolled Misery: Doing Business in India in the Times of Corona
The COVID-19 pandemic has brought up the specter of the Indian partition as the country continues to witness the misery of large–scale human migration on foot and in deathly trains. However, the divide that emerges is not of two nation states but a widening gulf between India's elite and millions of its second-class citizens—poor, toiling migrant workers. In the midst of this crisis, at a press conference on May 17, 2020, Finance Minister Nirmala Sitharaman, unveiled the final tranche of the US$266 billion economic stimulus package meant to assuage the plight of the downtrodden. Sections of the conference, both explicitly and implicitly, were devoted to a long-standing project of Prime Minister Narendra Modi's Bharatiya Janata Party (BJP) led government—facilitating "the ease of doing business" in India.
Coercive Conditional Lending Threatens India's Federal Structure
This press conference came two days after the World Bank's announcement of an additional US$1 billion social protection package for the country to be mainly disbursed through the Union government's schemes. Emergency financing, however, is not the only thing India is borrowing from the Bank during the pandemic. The government is also further deploying the Bank's Ease of Doing Business Index to promote economic recovery. The index, which scores countries on their readiness to create an enabling business environment, is already a driving force for policy making in India
"This facilitation of disaster capitalism through a weakened federal structure is striking an ominous note in India."
At the press conference, the guiding influence of the Bank was more profoundly felt in the announcement related to state borrowings than in the reforms explicitly pertaining to the ease of doing business. Undermining the spirit of cooperative federalism, the borrowing limit of state governments was raised from 3 to 5 percent of their gross state domestic product. The Union government has however made this increased borrowing conditional on a statewide implementation of four sets of reforms, including one on the ease of doing business.
Since 2015, the government has imposed a countrywide Ease of Doing Business Index that ranks and rewards states for implementing pro-business reforms. It has been the hallmark of the BJP-led government, which has catapulted India's ranking from 142 in 2014 to 63 in 2019. In pushing for such reforms, the central government has adopted the Bank's trademark tactic of coercive, conditional lending, thus delivering a severe blow to India's federal structure.
The index is presented as encouraging healthy competition between states to make India more investor friendly. But the state governments are being pushed to implement neoliberal reforms that derail labor rights, environmental protections, and safeguards against predatory land acquisitions. The top ranked state of Andhra Pradesh, for instance, boasts of "transparent land allotment" and "rationalized environment clearances" to create a conducive business environment. In actuality, such measures have been instrumental in undermining land rights legislation and enabling land acquisition without proper public consultations or adequate social impact assessments. Recent fallout from state sanctioned, hasty environmental deregulations was in May 2020 when a toxic gas leak from LG Polymer's factory claimed a dozen lives in Andhra Pradesh. The factory had been operating without environmental clearances for over a decade, having been granted the inadequate and hasty permissions by the State Pollution Control Board.
This devastating slide to an investment friendly, but weakened federal governance structure, decentralizes culpability as jurisdictional control on controversial reforms is deferred to state governments. Simultaneously, centralization of economic power by the Union government is accompanied by undercutting autonomy of individual states. Conditional federal lending during the pandemic to enhance the ease of doing business is the logical conclusion of this maneuver.
Attacking Labor Protections in the Garb of Economic Reinvigoration
This facilitation of disaster capitalism through a weakened federal structure is striking an ominous note in India. One measure of the destitution triggered by the pandemic and the government's unplanned lockdown is that one fourth of the population that is of working age is now out of gainful work. While focusing on job creation, the government ignores further degradation of labor conditions that were already in an abysmal state. Dire conditions have made millions of informal workers unable to survive the economic slowdown triggered by the pandemic. The current public health crisis is now rivaled by a food crisis.
Under the garb of netting global investment to reinvigorate India's COVID–hit economy, and myopically linking this to job creation, a slew of attacks against labor protections have been made in varying degrees in ten states. For instance, the notorious Uttar Pradesh Temporary Exemption from Certain Labour Laws Ordinance, 2020, permits doing away with 35 of the 38 labor laws of the state for a period of 1,000 days. These include laws that mandated a safe working environment, minimum wage, the right to unionize, maternity benefits etc. This pattern of severe labor deregulation for the next three years has been mirrored in two other BJP ruled states—Madhya Pradesh and Gujarat, while other party ruled states are beginning to fall in line with less intense but working modifications—such as permitting 12 hour work days.
States like Kerala—lauded internationally for its humane and effective response to the Coronavirus outbreak—and recently cyclone Amphan ravaged West Bengal, have staunchly refused labor deregulations. Labor is a concurrent subject in the Indian Constitution, with both the central and state governments having powers to enact laws on the matter. Conditional lending as a coercive tactic opens the possibility for dissenting states to relent to structural reforms for creating an enabling business environment, while it spells doom for marginalized workers and labor conditions across the country.
In May 2020, ten central Indian trade unions wrote to the International Labour Organisation (ILO) that has repeatedly contested a straightforward connection between fewer labor regulations and an improved business environment. Highlighting the assault on workers' rights, the complaint reported the absence of a tripartite consultation between workers, employers and the government as mandated by ILO Convention 144 to which India is a signatory. The ILO Director General expressed "deep concern" over this complaint to Prime Minister Modi on May 26, 2020.
Weakening Land Rights and Environmental Protections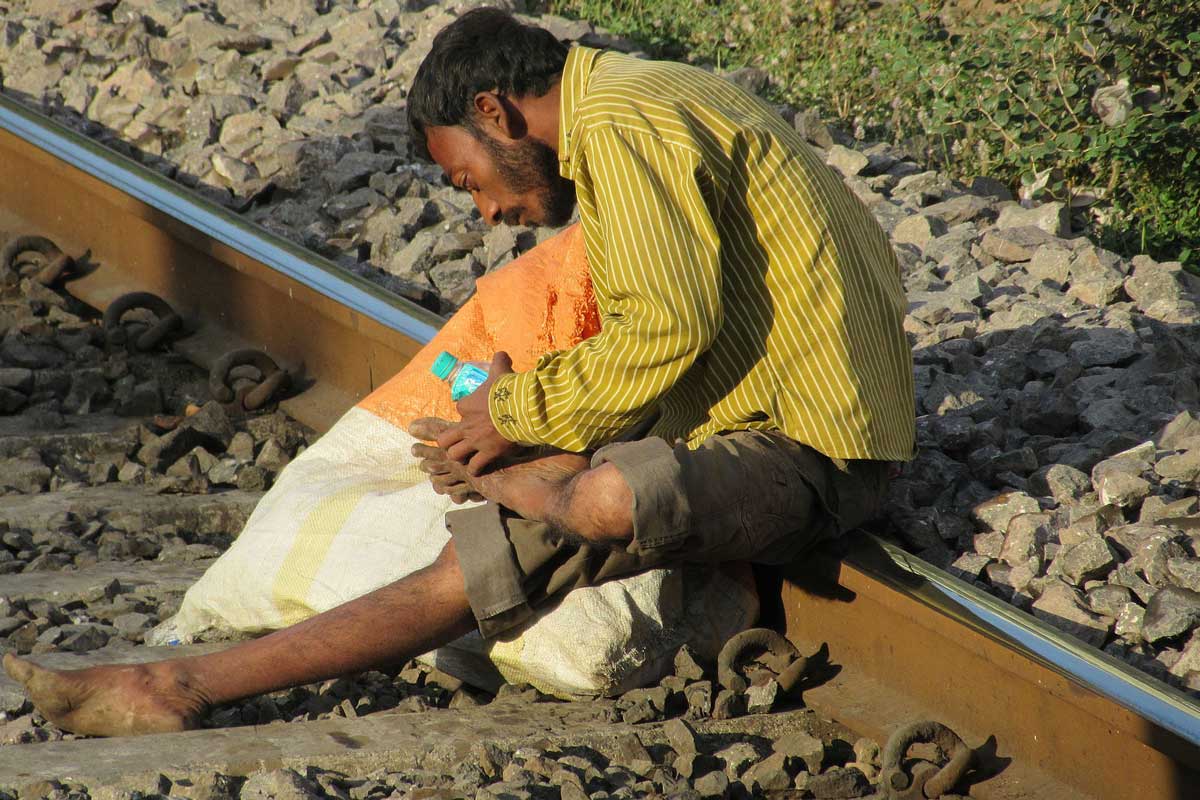 During the pandemic, labor protections are not the only target of India's ease of doing business agenda. Disguised as a COVID response to invite investment, the removal of land rights legislation that protects communities against land grabbing might be the next item on this agenda. In April 2020, the BJP advised the government to reform the current land acquisition law, among other measures to be taken for reviving the economy post-Covid-19.
Meanwhile, another nemesis of the ease of doing business—environmental permits—is also under attack. While the carefully cultivated popularity of the rankings over the past five years has already facilitated this, the new draft notification of the Environment Impact Assessment would catalyze this in an unprecedented manner. This would entail doing away with the public hearings for many projects, significantly easing rules for expansion of manufacturing projects, and even legitimizing violations by those who start projects without environment clearances.
Prime Minister Narendra Modi's inactions on a range of issues, including India's belated, unplanned, and anti–poor COVID response have led to his critics drawing comparisons between him and Roman emperor Nero, who is widely rumored to have fiddled while the Great Fire of Rome raged on. The continuation of the Rs 20, 000 crore (US$2.64 billion) Central Vista redevelopment project in the National capital—including the building of a grand new house for the Prime Minister—while the pandemic may almost double poverty in India, has surely invited this comparison. Another response to the Great Fire of Rome must also be remembered—the emperor used the crisis as an excuse to circumvent the senate and rebuild the city as he pleased, while blaming persecuted minorities for the devastation. As blame is cast on India's Muslim citizens for the COVID-19 outbreak, and existing labor and environmental protections are targeted to create an unchecked enabling business environment to further enrich the rich, this is a history lesson worth remembering, and resisting.
Janhavi Mittal
With a Master's degree from the University of Delhi, Janhavi is a recipient of the King's College London Overseas Research Scholarship which enables her to complete her dissertation on the 'Literary Planetarity of J.M.Coetzee's Fiction'. A literature and cultural studies scholar, Janhavi's research interests and forthcoming publications and public talks have focused on cultural narratives around biogenetic capitalism, as well as, on inventive interdisciplinary approaches to the African Anthropocene. Janhavi is particularly interested in comparative cultural expressions of subaltern agroecological movements—particularly around climate change in South Asia and Southern Africa.